Overwintered Spinach
Written by
Bernadette Antoniou
Friday, May 31, 2019 —
0 Comments
For us this year, spring has been slow coming. Here we are at the end of May and sunny days have been few and far between. Lots of rain has prevented us from being in the fields as much as we would like. But this week, we've been very happy to harvest a good amount of overwintered spinach!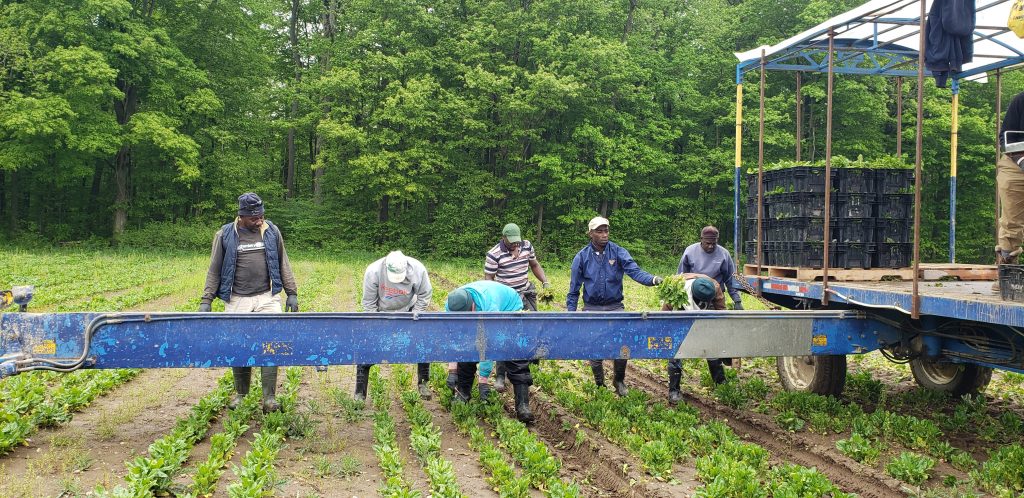 The team harvesting overwintered spinach. You may be wondering what does that mean, "overwintered?"
The outer leaves have borne the brunt of the winter, but the core of the plant is healthy. The spinach was planted in the fall, and were just tiny plants when winter came. All winter long they survive, although not attractively - they are flat against the ground and some of the leaves turn brown. They do best when nestled under a blanket of snow, but take a beating with ice and a lot of freezing and thawing. This past winter they've experienced it all. They are a sorry sight indeed, but when spring comes, that all changes.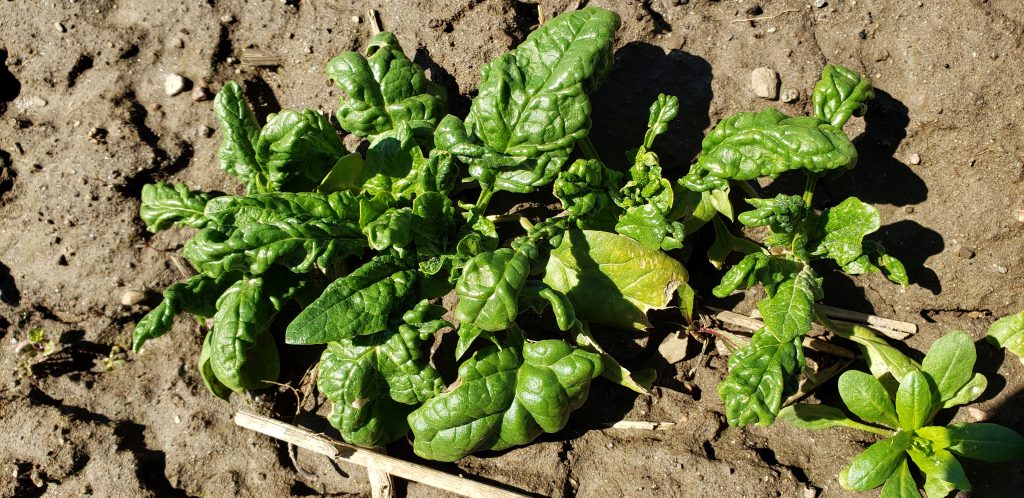 Later in the spring, you can see new leaves growing.
In the warmth and sun of springtime, the plants send forth new growth and it is glorious. Deep vibrant green, large hearty leaves spread out to absorb all the precious sunshine they can. When the time is right and we go in to harvest, those brown and scraggly leaves are discarded and left on the earth to feed the next crop.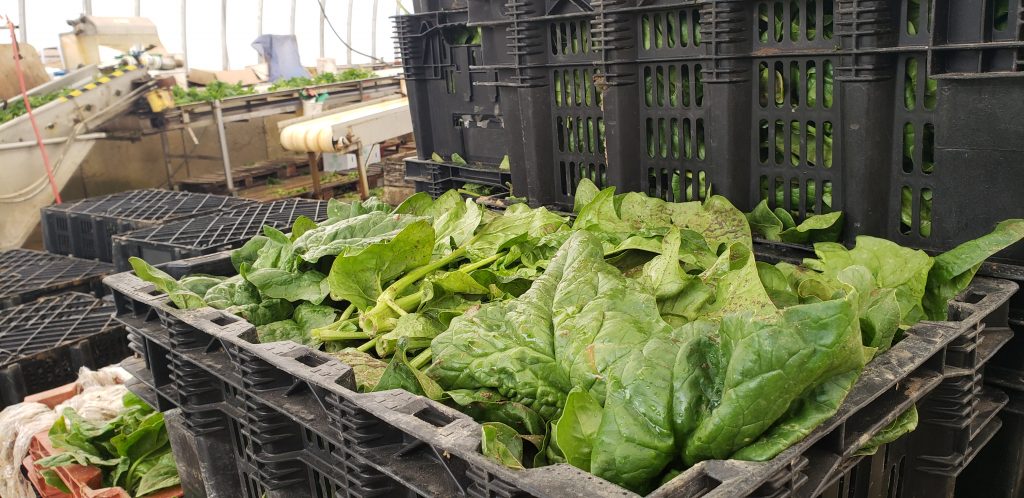 After harvest, the spinach is washed, bunched and boxed before it makes its way into stores, restaurants, and juice companies.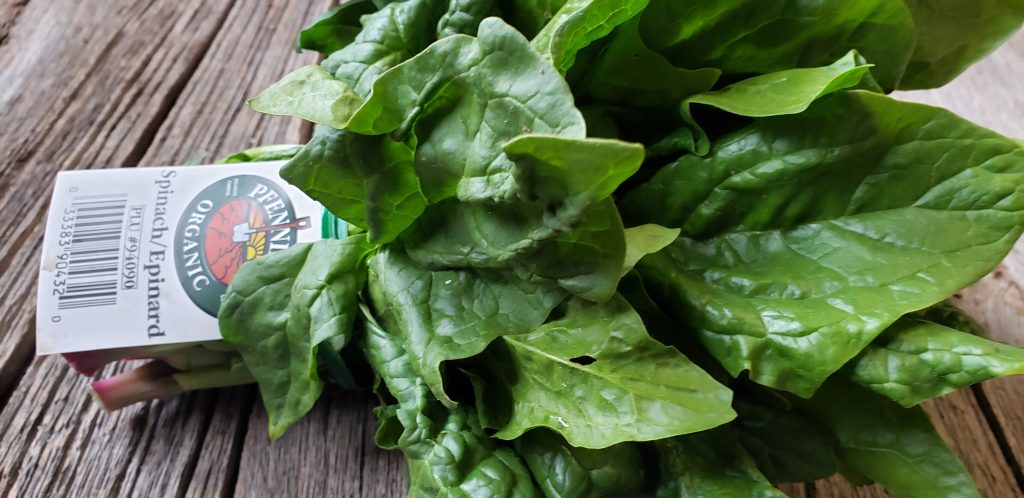 The final result!
Harvest this year has presented some challenges. The largest spinach field is a bit hilly, and the lower lying areas had excess water, which slowed growth in those areas. This uneven growth means going into the same field multiple times, which is inefficient and requires more time and effort from the teams.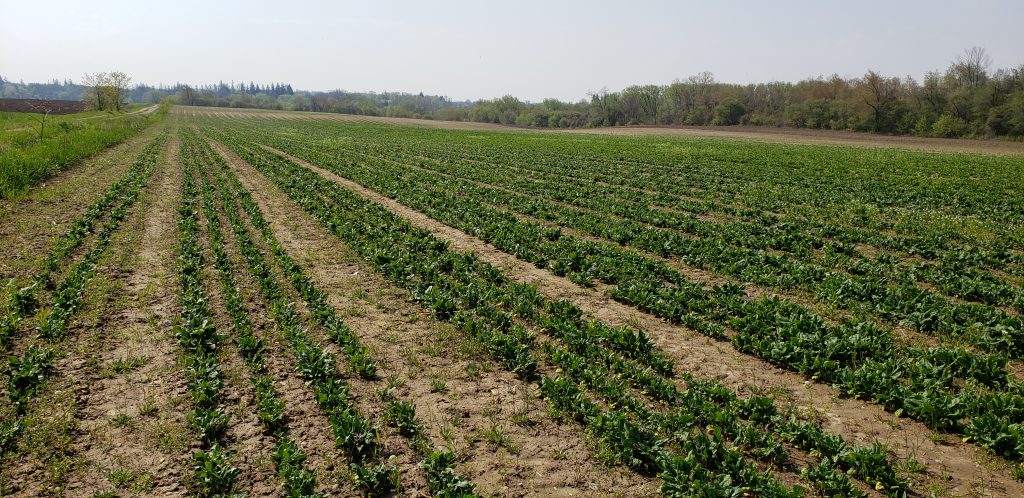 Up front growth is good, but in the distance is a lower lying area where growth was slowed.
June is just around the corner and with it comes Local Food Week! (June 3-9) We will be doing our part planting and harvesting, and if you'd like to come and and be part of it all we are hosting a Farm Tour to celebrate on Saturday June 8th! Hope to see you there.