6 Things We Do to Reduce Food Waste
Written by
Bernadette Antoniou
Tuesday, June 5, 2018 —
0 Comments
That is a staggering statistic. Every level of the food system has a role to play: food producers, retailers and processors, and consumers. As growers and packers, we strive to find solutions to this all the time. Any of us here who have worked alongside Barnhild (known affectionately around here as Mutti, the matriarch of the Pfenning family) knows her views on this! When sorting out food on the production line, she would often get upset that we would sort out what was to her perfectly good food. Many times she would walk away in disgust, hands in the air, shouting "These people have never been hungry!" (Sometimes she would try to sneak it back in, and someone else would have to sneak it back out...interesting workdays!)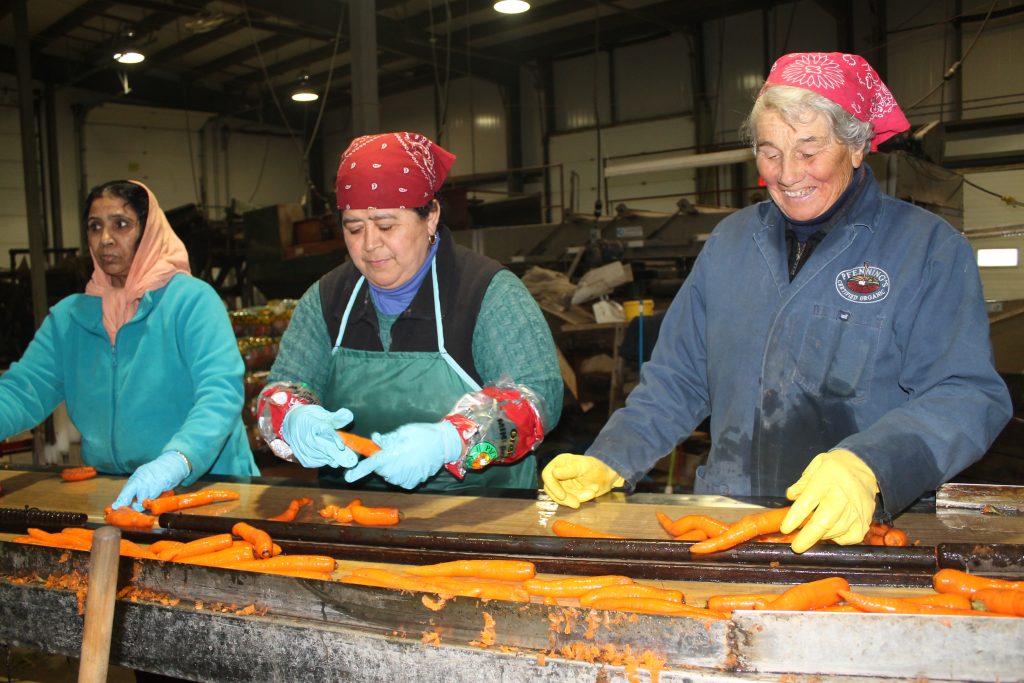 Mutti (on the right) working on the carrot production line.
You know what though, she's right. We know this, but as a business we must conform to industry standards in order to be competitive in the marketplace. Any farmer knows this, or indeed anyone who is fortunate enough to know and value the origins and connection with the food we eat. We make these decisions all the time: in the field, when deciding what to harvest; on the production line, when deciding what to pack; in the warehouse, when receiving import product from other growers from all over that is less than stellar and needs sorting; and in our homes, where we too have good intentions going bad in the crisper.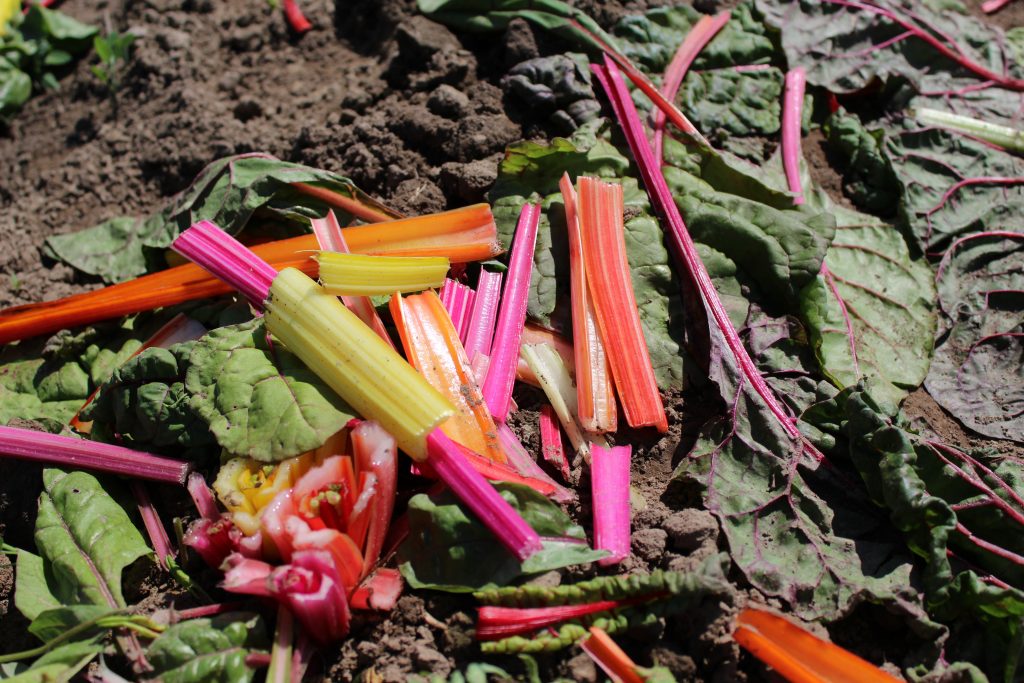 Leftover trimmings in the field after cutting rainbow chard.
So, what do we do with all that food that is too ugly, too small, too big, too imperfect?
Here are 6 Things We Do to Reduce Food Waste:
1. Feed
We sell off-spec food for livestock feed. Rumour has it, they enjoy it! Right, Farmhouse Garden Animal Home?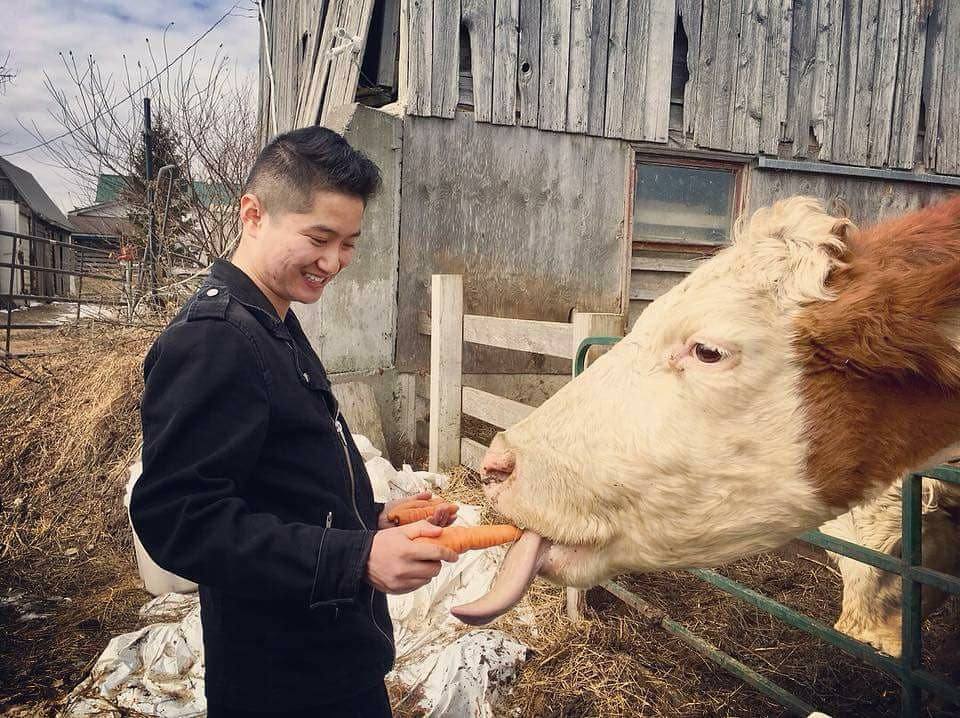 Enjoyment is evident. Disclaimer: this may or may not be a Pfenning's carrot. Thanks Mike and Farmhouse Gardens for the use of your photo!
2. Compost
Each field on our farm has rows of compost in various stages of processing. Our fields are discernible from our neighbours by the presence of these long rows of compost! The crops thrive, and the dogs have something delightful to roll in.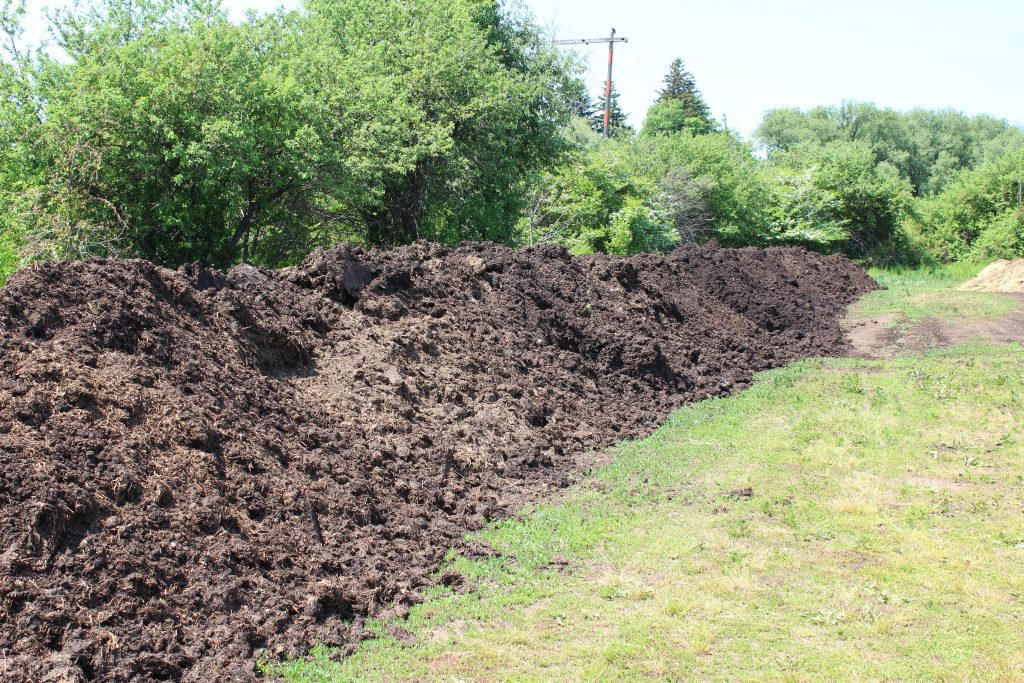 Just one of the many rows of compost that we nurture here. Certified roll-worthy by our farm dogs.
3. Restaurants/Juice companies
Sometimes we offer 2nd grade product to restaurants or food processors at a discount. It's a win-win situation: the food waste issue is addressed, and they get a discount on what is still nutritious and delicious food, despite how it many look. Gotta love it. Check here to find someone close to you.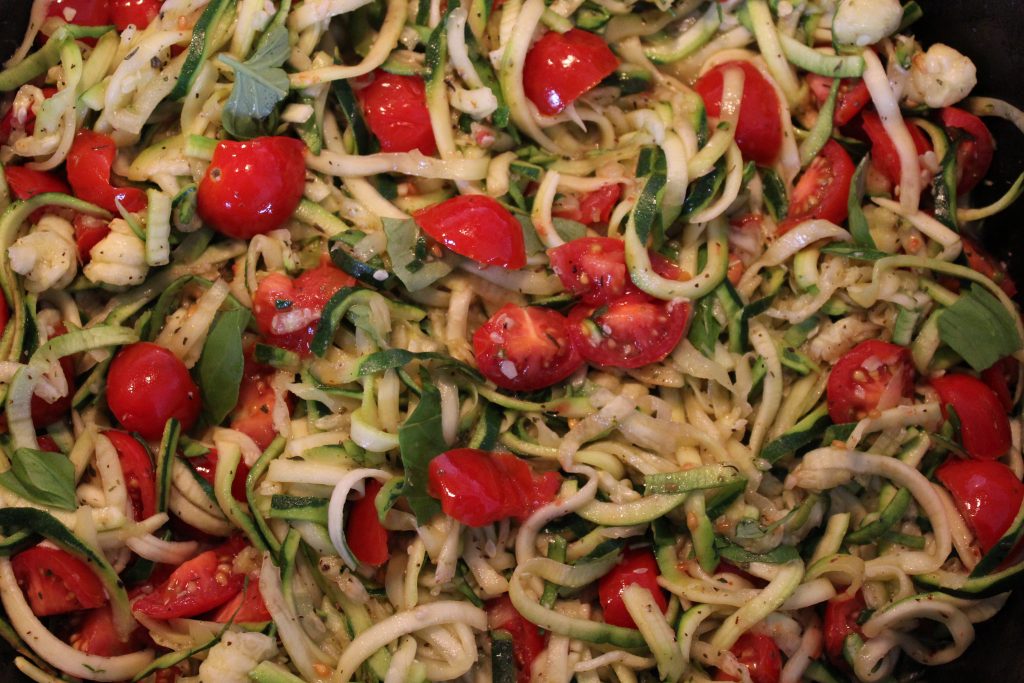 Once chopped, spiralized, cooked or juiced - can't tell if the original product was less than perfect-looking! Flavour and nutrition there 100%.
4. Donations
On a limited basis, we sometimes donate imperfect-looking food to our local food bank, or to specific charities or events. Outward appearance may not be 100% but flavour and nutrition certainly are!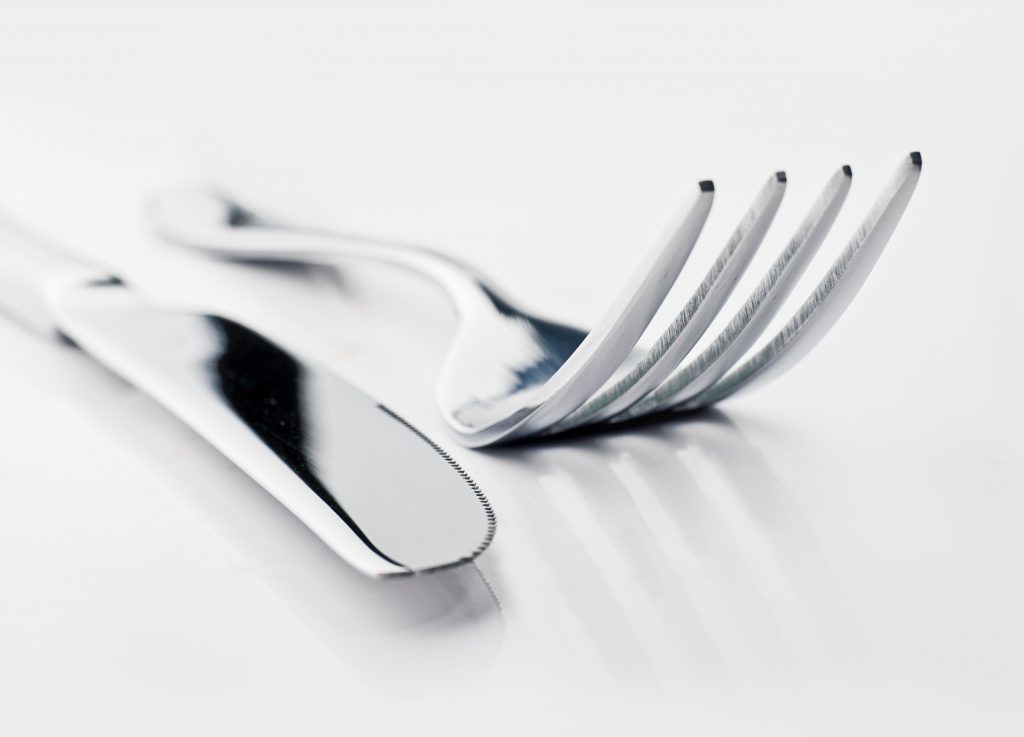 5. Breweries
This is the most interesting option to date. Local craft breweries, such as Together We're Bitter and London Brewing Co-Op, are known for being imaginative and innovative! They have been making use of some interesting off-spec items and experimenting with some intriguing creations. Raspberry Kumquat Spelt-Saison, and kumquat sour - yes please! Incidentally, London Brewing Co-Op uses barley that was grown by Andreas Pfenning, which is pretty special to us.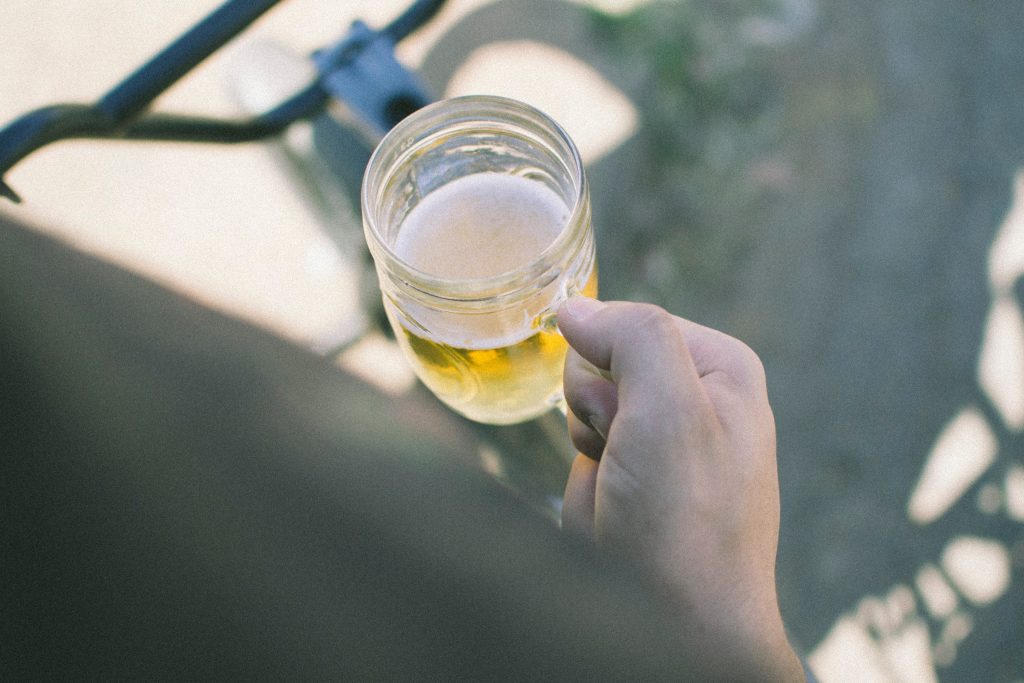 Beer. 'Nuff said.
6. We eat it
After all, the best place for good food is in hungry bellies. And that is at the heart of everything we do.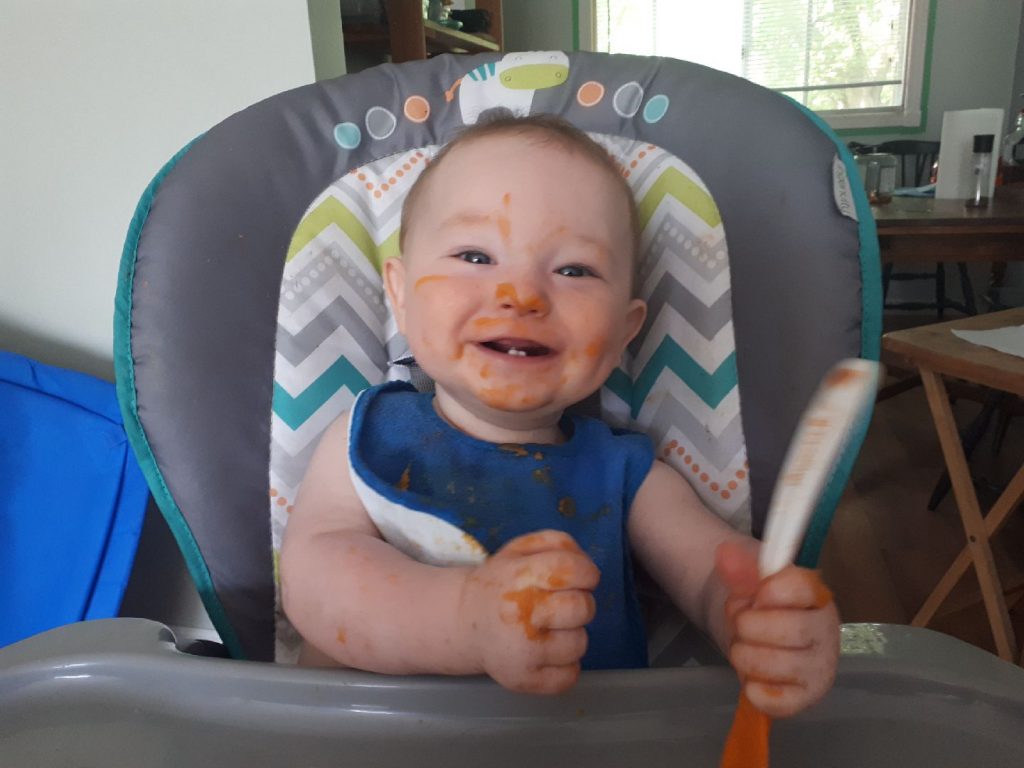 Emily's son Oscar, happily enjoying some pureed carrots. She's pretty sure some made it into his mouth! Isn't he the cutest?
What do you do to reduce food waste?